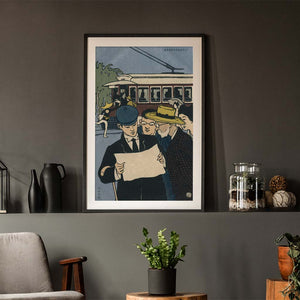 Art Prints of Old Japan
Old Japan Shop offers rare vintage images from an exclusive private collection as exquisitely reproduced Museum Grade art prints.
More than just a print, each piece is carefully selected for its significant fusion of history, culture, and artistry.
Get a special gift or enrich your life with Japan's timeless beauty.
Start Shopping
Bring the Beauty of Old Japan into Your Life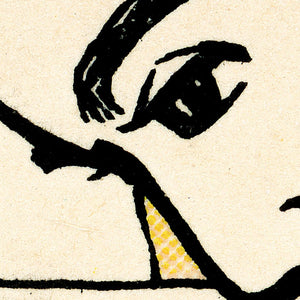 Museum Grade Quality
Your art print is of the highest quality with bright vivid colors and a white margin for easy framing.
Upon your order it is individually crafted by experienced artisans.
Each order is giclée printed on certified museum quality Hahnemühle Fine Art archival paper for the highest age resistance. A matte premium inkjet coating produces unequalled reproduction of colors, detail, and pictorial depth.
START SHOPPING
What Our Customers Say…
★★★★★
I was astounded by the hidden details that came to life in the larger prints.
In one print I could see where the road had a stone foundation, in another facial expressions came to life.
These prints are magical.
Wendy Bigler, Japan
★★★★★
I love the outcome, and cannot thank you enough!
Also, the prints were expertly packed and arrived in perfect condition.
Laura Martineau, USA
★★★★★
The picture is terrific. I got it framed at an amazing 200-year-old picture-framing place just round the corner from my home.
It's a simple gold frame with non-reflective glass. The picture looks great and I couldn't be happier.
James Forrester, Netherlands